Click to view attachment





***WHAT THE FUCK IS THIS SHIT***
As the six or seven of you who routinely read my work on here may have noticed, I've been involved with a prolonged and progressively more irritatingly awful fanfic called Normal Teenage Life. The story, an alternate universe high school story based on Teen Titans, is twenty-nine chapters and nearly two hundred thousand words long. It was originally posted in 2004, around the time I was just beginning to merge into the information superhighway. Naturally, upon discovering this travesty to man and God, I, being a teenaged moron with no standards in anything ate it up.
In retrospect, it all seems rather silly. From a modern standpoint, Normal Teenage Life is easily among the worst things I've ever read, and I slogged through all four Twilight books and multiple Dakari-King Joey Buttafuoco stories. It's derivative, boring, badly written and horrendously paced, takes interesting characters and obliterates all things likable and sympathetic about them, turns them into hollow shells of themselves and places them in the most mundane scenarios imaginable. The story goes to great pains to establish its star characters as witty and lovable, inadvertently causing them to come off to the reader as the biggest assholes ever to stink up the planet. There is literally no reason or motivation behind any of their doings, nothing being built toward during the duration of the story, no tension, no plot, no nothing. Just a series of increasingly off-pissing fluffy one-shots that only heap more and more dirt onto the coffins of the five Titans and their various associates.
Through it all, however, one character stands out as being unblemished (or, at the very least, far less blemished than the rest)--the principal, Slade Wilson, ripped from his role as archnemesis of the Teen Titans and shoehorned into the role of...archnemesis to the Teen Titans. But in a far less cool fashion.
Throughout the story, or at least the first half of it, the characters affirm their hatred for Slade, telling the reader about all his unjust and horrible actions as principal, his coldness, his villainy and his delight in screwing over decent, hard-working stiffs like themselves. Ironically, however, the character as actually shown in the story is as accommodating and effective a school administrator as I have ever seen, providing the students with lavish breakfast buffets and Christmastime ski-trips, even giving them dubious non-holidays such as Halloween off. Yet every single bad happening that the characters suffer through is instantly blamed on Principal Wilson and his sadistic glee at watching the kids squirm. They blame him for having to take
state-mandated standardized tests,
f'rchrissake (the story tries to play this off by asking the reader to pretend that California students don't have standardized tests; that pissed me off, so I ignored it)! Ironically, the character meant to be the focal point for the reader's hatred becomes the most sympathetic, as the reader winds up empathizing with his plight. He's a lonely man trying to make his way in the world, and he gets nothing, not a single word of praise or gratitude, for his trouble.
Mark my words, there is a story to be told in Normal Teenage Life, and it isn't the story of Dick, Kori, Bee (who is black and dresses like a bumblebee), Speedy, Raven, Victor, Raven, Terra, Raven, Raven and Raven. It's the story of Slade Wilson, his trials, his tribulations and his struggle to survive in a world that wants him dead.
And who better to tell that story than I--Alex "The Situation" Conentino, alias Al Cone, twenty years cute, trapped in the wheel of never-ending madness and despair that is Normal Teenage Life, desperately seeking solace and peace from the obscenity of its sheer mediocrity. As the only person to recognize the accidental greatness that Queen-of-Azarath has instilled into a character who the audience is meant to despise for reasons that we are told rather than shown (and you assholes might say that you see it too, but you wouldn't see it without me; I'm the only fucking genius in the industry), it's my sworn duty to construct a narrative where one does not exist, cobbling it together by lifting mythology, characters and situations wholesale for my own purposes.
Basically, I've become Dakari-King Joey Buttafuoco, and I hate myself.
***THE STORY***
Slade Wilson, former agent of the La-Li-Lu-Le-Lo, leads a peaceful life as principal of Jefferson Co-Ed Boarding School, a private prep school located in the bustling heart of arid southern California. Taking great pains to ensure that his students receive a quality education and giving them the most comfortable life he can, he is nevertheless despised by virtually every single student he comes into contact with. But he enjoys his work, and relishes the stability it brings, compared to the hellish life he led performing wetworks for the Patriots.
His world is suddenly shattered as one day, out of the blue, two new students arrive at his school. One is The Pain, a long-dead soldier whose arrival and appearance curiously do nothing to perturb his students. The other is a drug dealer, Roy Harper, alias Speedy, whose arrival coincides with the circulation of a new narcotic: a sinister toxin called
Zeroin
Volxemortserum, a drug that fosters negative emotions and causes mutation on the genetic level. Wilson wastes no time pouncing, calling in some favors to unravel the mystery. Little does he know the cosmic threat on the horizon, as forces both ancient and horrible slouch towards Jefferson to be born into the world and plunge all creation into an era of suffering, assimilation and low test scores.
***THE CHARACTERS***
Slade Wilson
Principal of Jefferson Co-Ed Boarding School. Long-standing agent of the Patriots. Neat freak and germaphobe. With a military career stretching back to the end of the Vietnam War, Slade Wilson is a formidable combatant with a keen mind whose talents are wasted on the young. He enjoys his job, and takes the loathing of his charges in stride. Jarred out of his reverie by the sudden appearance of Volxemortserum at his school, Wilson has thrown everything he has into combating the threat. Bears a curious resemblance to Canadian actor Michael Hogan. His weapon of choice is the C96 Mauser.
Revolver Ocelot
An old friend of Wilson's from his black ops days. Ocelot is currently the chief interrogator for the High-Tech Special Forces Unit FOXHOUND. He joins Wilson's investigation as a favor; Wilson saved his life during a mission in the early 90s and he works to someday repay the debt.
Albert Wesker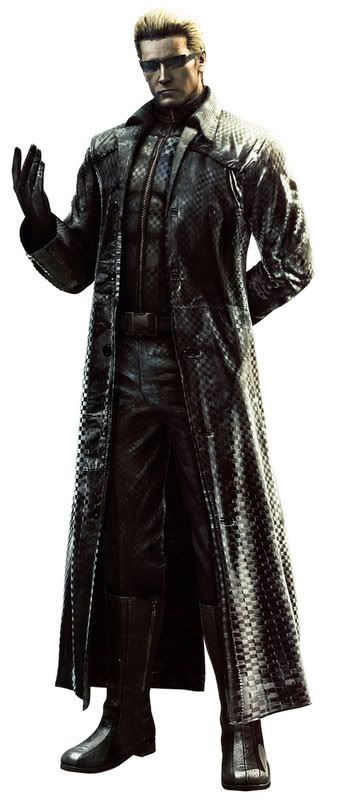 Pseudo-British megalomaniac. Secretly pushes Volxemortserum onto the students of Jefferson as part of a larger plot. Has psychic control over the Zerg Swarm, which he developed from samples that pelted the Earth in a meteor shower.
The Pain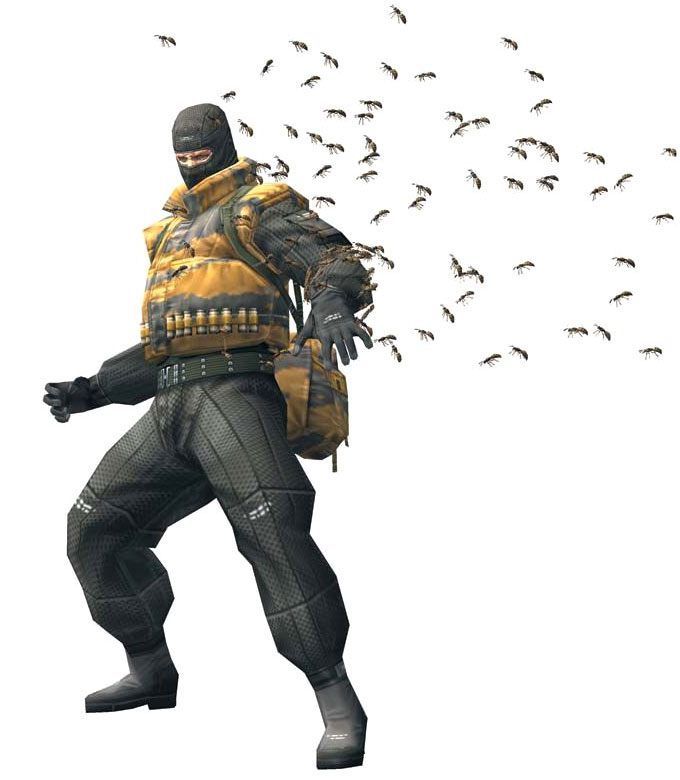 Deceased member of the Cobra Unit, the special ops team put together during World War II to fight the Axis Powers. Has recently been in attendance at Jefferson Co-Ed. His sudden return from the grave spurs Wilson to investigate the mysteries suddenly cropping up around school. Masquerades as brick house Betty "Bumblebee" Klein, a student at the school, in order to hide his true identity and motive. Nobody seems to notice that she is a six foot tall man surrounded by deadly hornets. Is Tsundere for Victor Stone.
"Speedy"
Repeat offender teenaged drug dealer who has recently enrolled in Jefferson Co-Ed. Lacking in the ability to expel him (having been outmaneuvered by Umbrella-controlled state senators who provide him with immunity), Wilson tolerates his presence, and works hard to, if nothing else, undermine his distribution of Volxemortserum.
Disembodied Voice
A mysterious voice who resonates throughout Normal Teenage Life, usually when quotations go without being attributed to a character. His identity and true motives remain shrouded in mystery.
Margaret Moonlight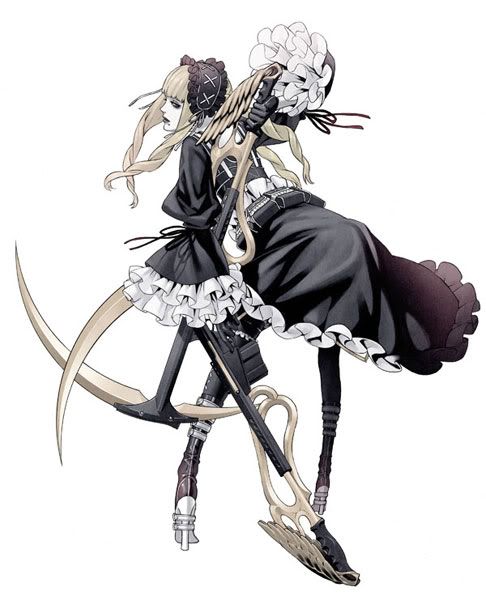 Ranked U.A.A. assassin. Digs lolita fashion. Lesbian. Hired by an unknown party to liberate Wilson from San Quentin State Prison. Wields a weapon called "le Croissant du ange," a modded M82 Barret anti-material rifle with a pair of scythe blades stuck at the end. People call her "reaper" because when she sings she ends their lives.
***MINOR CHARACTERS***
Billy Mays BILLY MAYS
Beloved TV pitchman behind OxyClean, the Big City Toilet, Suicide Putty and countless others. Hired by Umbrella to push Volxemortserum onto an unsuspecting populace. When he discovered the dark truth behind Umbrella's machinations, he refused to continue and fled into hiding, fearing for his life.
Liquid Snake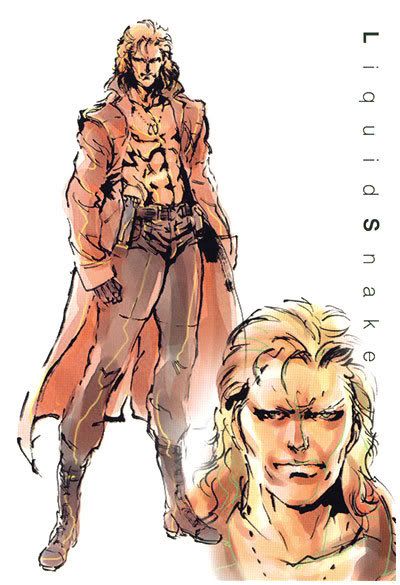 FOXHOUND's field commander. Clone of Big Boss. Impersonates Dick during the class trip to the ski lodge at Christmastime to gather intelligence on the true identity of the Disembodied Voice. Likes sunglasses.
Richard Grayson
Douchey soccer player with a personal grudge against Wilson. Prone to violence and douchebaggery, usually without provocation. Wants to pee in Kori Anderson's butt.
Kori Anderson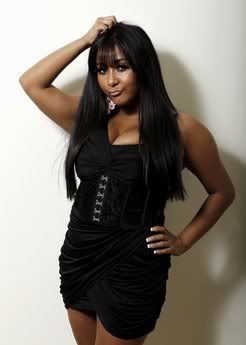 Jewish-Israeli foreign student who celebrates Christmas. Wants Richard Grayson to pee in her butt.
Garfield Logan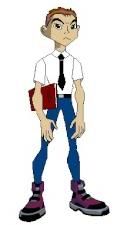 Disembrained, borderline-retarded vegan moron. Also a devout member of the Westboro Baptist Church, who cannot go fifteen minutes without spewing fundamentalist Christian dogma. Wants to pee in Raven Sabel's butt.
Raven Sabel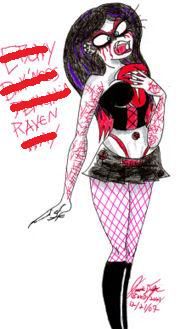 Gothic ice princess. Her real last name is Roth. She's not related to David Lee Roth, but she wishes she was because he's a major fucking hottie. Recently orphaned; doesn't seem to notice or care.
Victor Stone
Resident quarterback (one of four) on a football team that apparently doesn't understand the quarterback position. His appetite is responsible for numerous endangered species disappearing off the face of the Earth. Thinks Africa is a country ruled by a singer. Is Tsundere for The Pain.
Terra Markov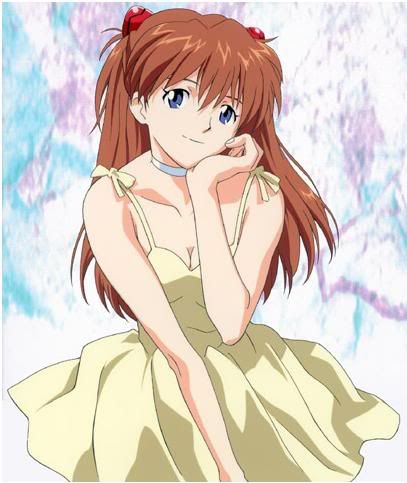 Sociopathic traitor who murdered her parents. We know she's a traitor because we are told repeatedly, and we know that she murdered her parents because, dude,
look
at her.
Shinji Ikari
Sick bastard who masturbates over sleeping girls. Electrocuted to death by Ocelot as a warning to the other students. Seen here in his natural environment with Terra Markov and Yuki Nagato.
Solidus Snake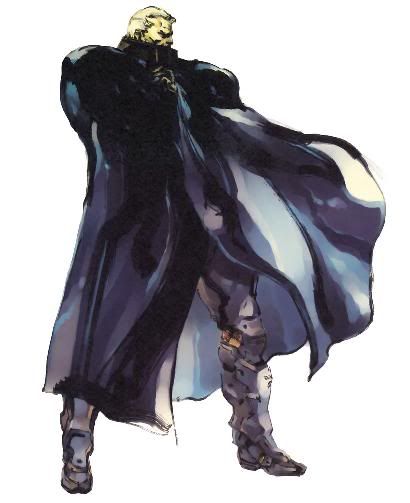 44th President of the United States. Perfect clone of Big Boss, the legendary soldier who defeated Colonel Volgin at Tselinoyarsk in 1964. His true name: George Sears. Added to the Republican ticket in 2004 as a replacement for Dick Cheney. Ascended to the presidency following the apparent death of George W. Bush, as part of a broader scheme by the Patriots to accomplish their ultimate agenda--Big Boss in the White House by 2008. Apathetic towards the chaos unfolding at Jefferson.
Alejandro Mendoza
Replacement principal at Jefferson following Wilson's ousting by the Patriots. An ineffective administrator with lax disciplinary and educational standards. Fails to empathize with his students, as evidenced by his cold and dismissive attitude towards Raven Sabel's mother's murder (in his defense, though, she was pretty cold and dismissive about it too).
Torrasque
Mutated Ultralisk. Larger, stronger and scarier than any other beast in Wesker's Swarm. Unleashed upon Wilson and Margaret at San Quentin State Prison. Dislikes smoke.